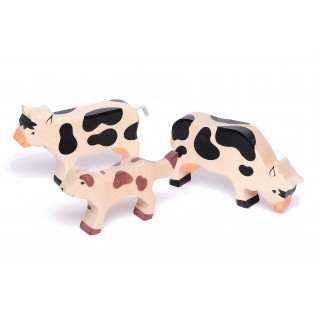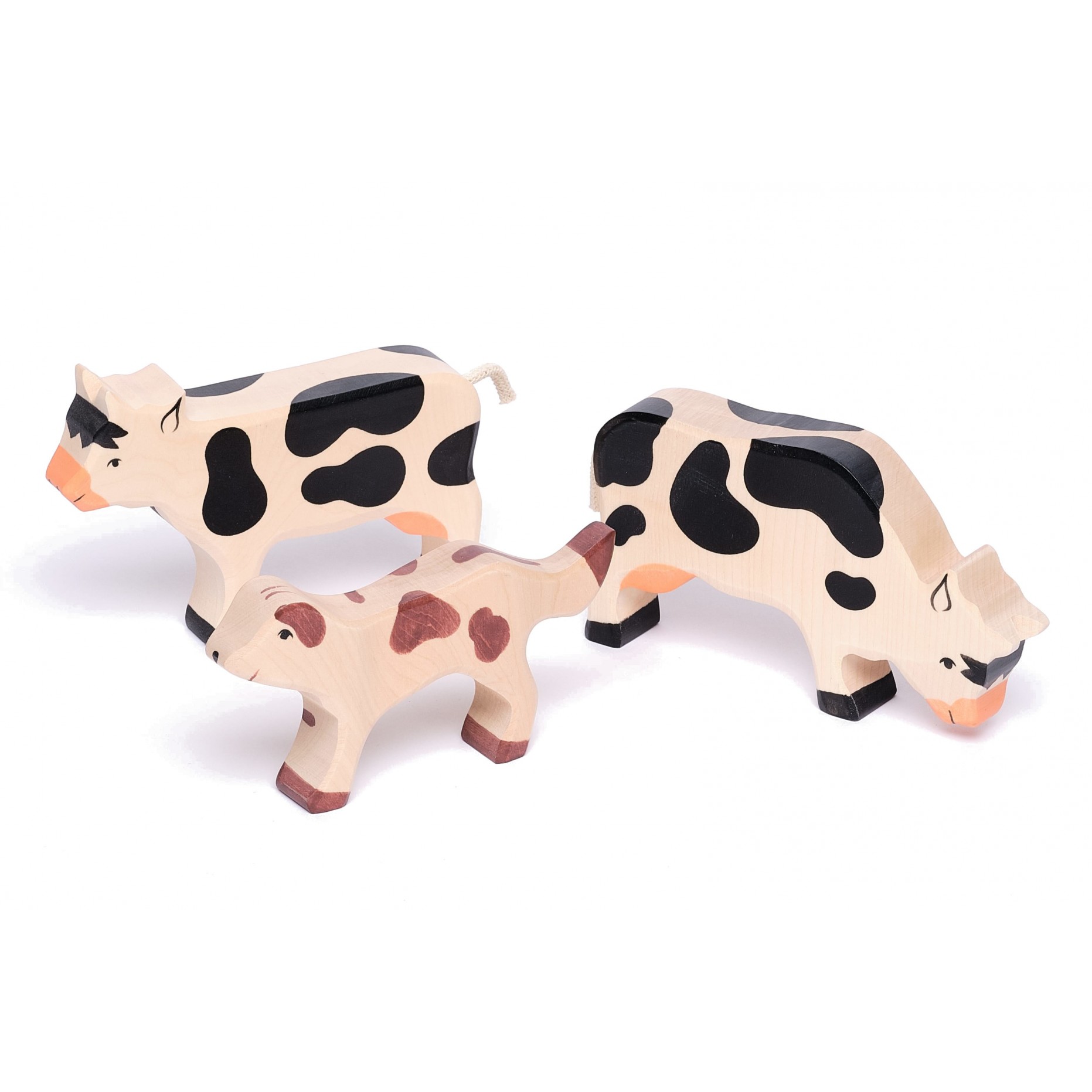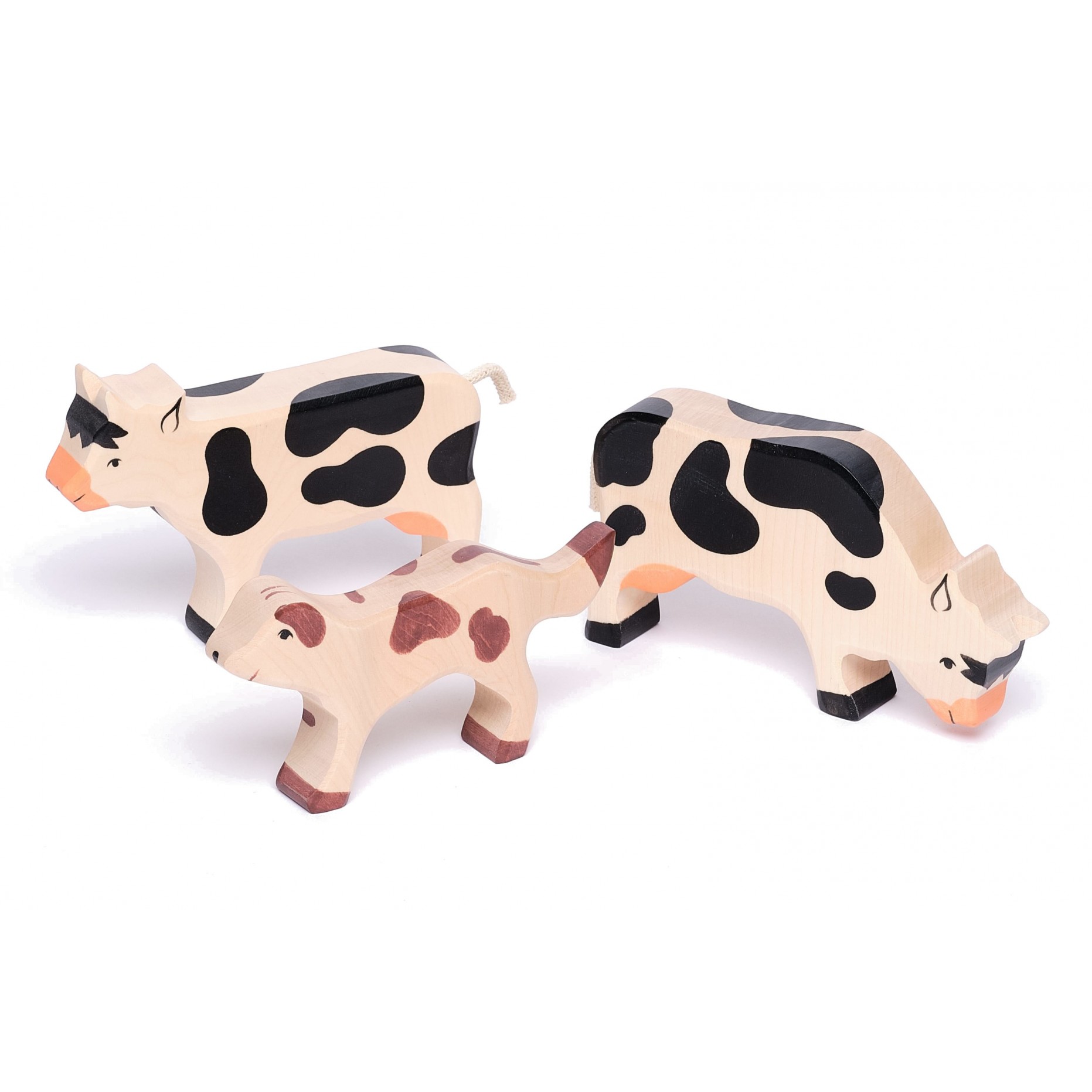 Les 2 vaches gardées par le chien
Congratulations!
Please note that this list has been automatically created
Product added to the list
Close
Log in
You need to be logged in order to add products to a list
Sorry!
Please contact the shop first to be allowed to create a list
favorite_border
Add to my favorites
One grazes peacefully whilt the other one is observing the landscape.
Both of the cows are observed by the caring farm dog that seems to be protecting them.
Sizes: Cows 16 x 11 cm and 18 x 10.5 cm, Dog 14 x 7 cm