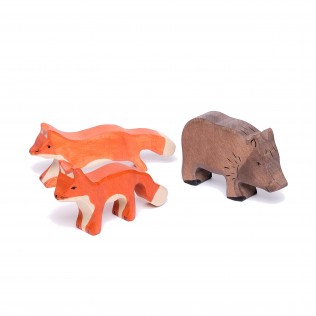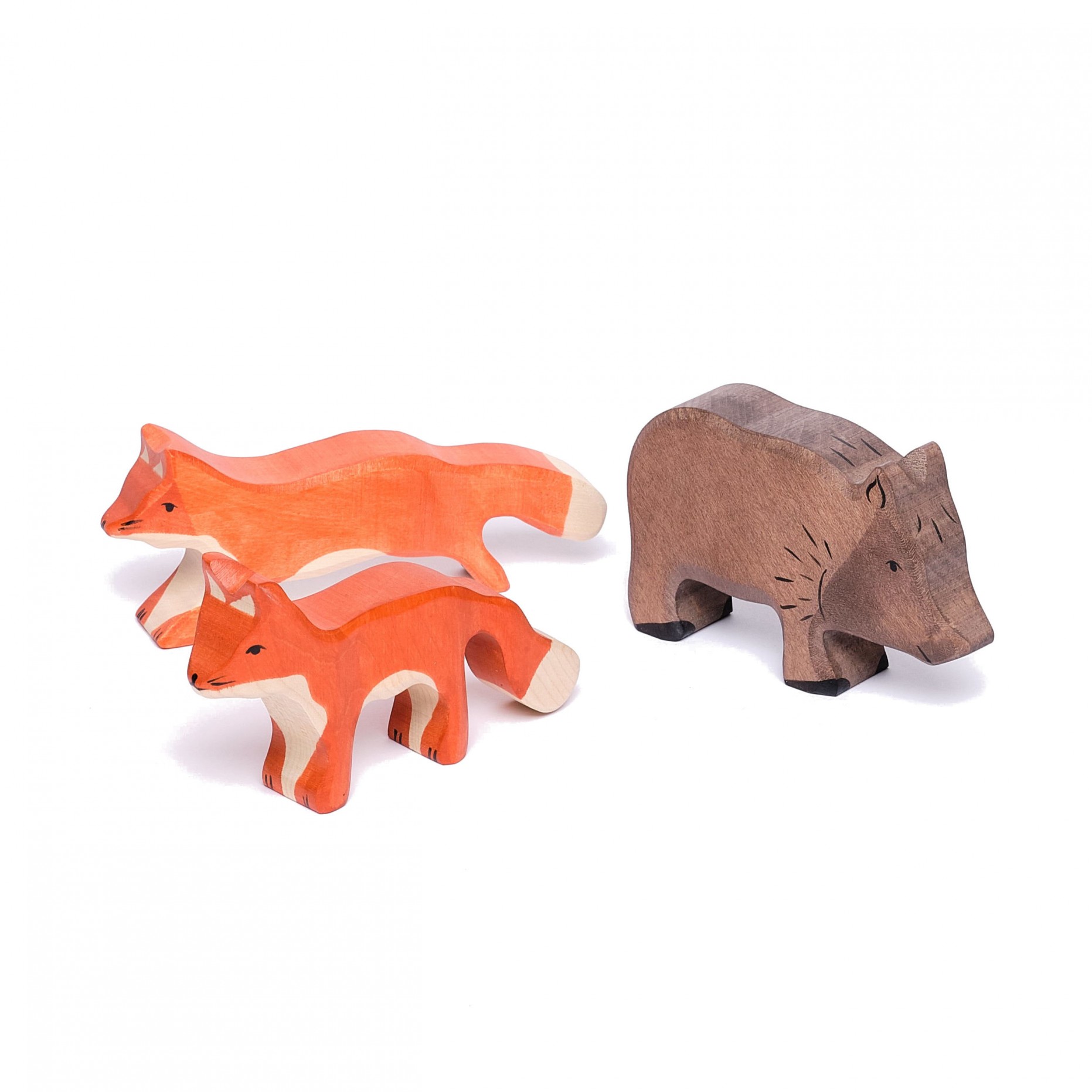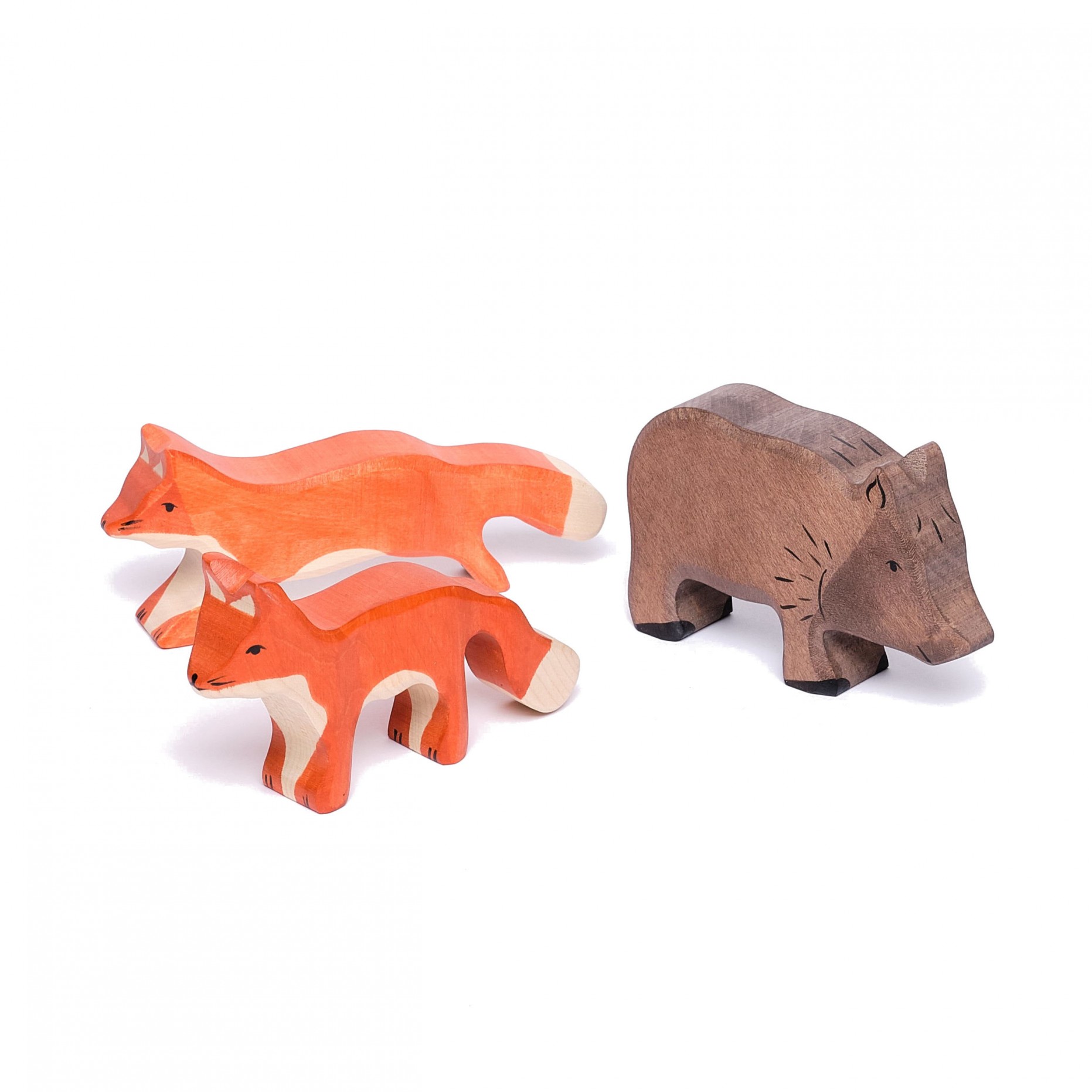 Les 2 renards et le sanglier
Congratulations!
Please note that this list has been automatically created
Product added to the list
Close
Log in
You need to be logged in order to add products to a list
Sorry!
Please contact the shop first to be allowed to create a list
favorite_border
Add to my favorites
The forest trio, the wild boar, both the walking and standing foxes are the masters of the forest.
Sizes: Foxes 16 x 6 cm and  14 x 8 cm, Wild boar 11 x 7 cm